Best power bank for Nintendo Switch in 2022 so you can enjoy handheld gaming sessions for longer
If you're after a power bank for your Nintendo Switch that'll keep you recharged during long Fire Emblem or Animal Crossing sessions, look no further.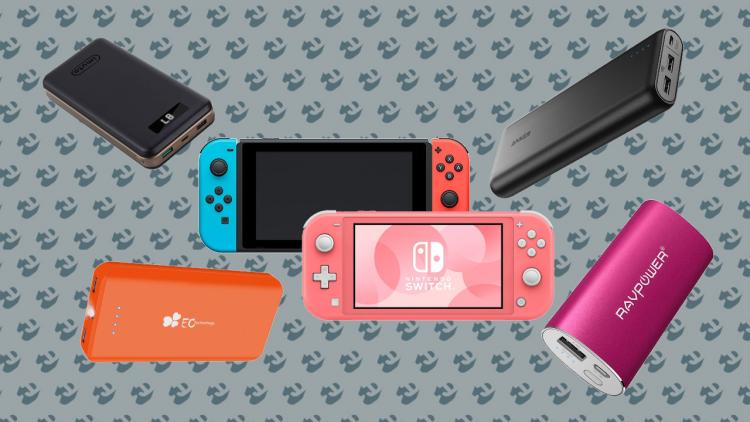 Nothing ruins a good gaming session like a nagging reminder to recharge – or even, god forbid, a full-on shutdown. It's a real concern for the Nintendo Switch, which performs fantastically in handheld mode but is liable to burn through the battery faster than you can blink, especially if you're enjoying one of the more sizable downloads like Breath of the Wild or Fire Emblem: Three Houses.
If you want to cuddle up for a long session on the handheld or take the Switch with you on a plane, a power pack is an easy way to minimize stress. Whether you're looking for low cost or high performance, we'll help you find the best power bank for you.
While everyone has different needs, our overall winner was easy to choose: the Anker PowerCore 20100. Read on to find out why...
Best power bank for Nintendo Switch
The Anker PowerCore 20100 is our number one recommended power bank for Nintendo Switch. It's in that sweet spot between cost, capacity, quality, size and value for money. For a Switch, anything much bigger than this would likely be overkill. Overall, this is sufficient for everyday use, added security during a regular commute or to keep you gaming during a particularly long journey.
The Anker PowerCore 20100 is well-made and isn't too bulky either. It is quite heavy – as the marketing illuminatingly puts it, it's about the same as 'a can of soup' – so if minimizing weight is a priority for you, it might be better to look at the other options on this list. But to cover all bases, this is our pick for the best Nintendo Switch power bank. In fact, we'd even include this in our list of the best Nintendo Switch Lite accessories given the on-the-go emphasis of that handheld.
An official Switch branded version is also available but at an unbelievably inflated price, well over double what you normally pay. Ignore that, save your pennies and stick with this one.
Buy from Amazon UK
|
Buy from Amazon US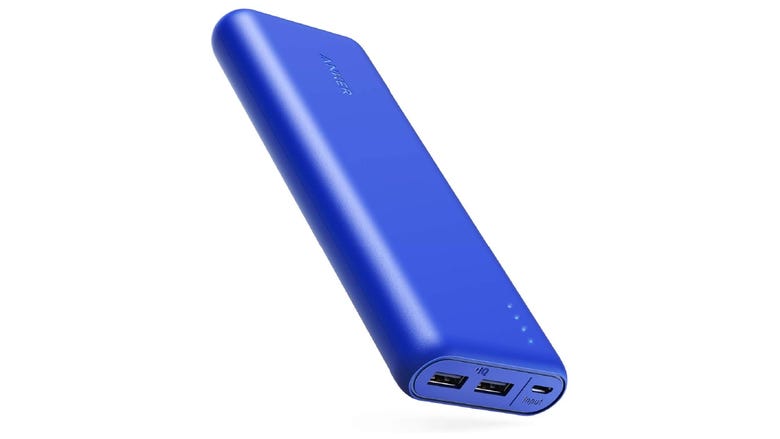 Best power bank for portability
If it's portability you're after then you should definitely consider the Jonkuu Portable Charger. As well as being relatively cheap, it's also a lot smaller than the Anker PowerCore 20100. Weighing just 203 grams and at a size not much bigger than a credit card, it'll easily slide into your pocket.
It doesn't claim the top spot, though, as its 10000mAh capacity means it'll just about fully recharge your Nintendo Switch even once. However, it's great if you think you'll only need to top-up your console in an emergency, or want something to double as a charger for an iPhone or Apple Watch.
Buy from Amazon UK
|
Buy from Amazon US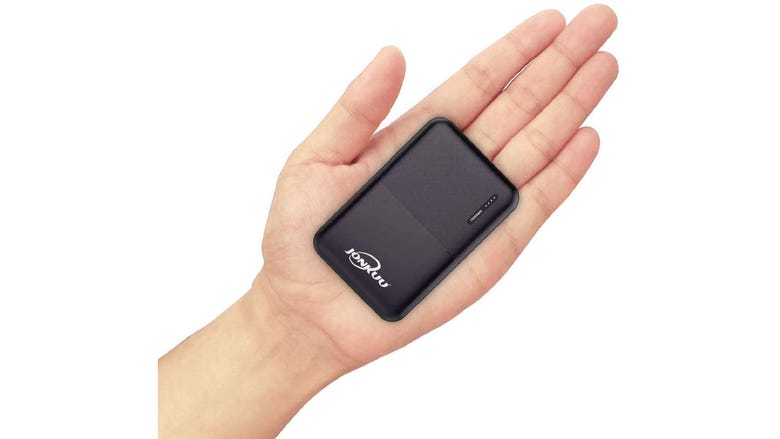 Best value for money power bank
In terms of value for money, the Anker PowerCore 20100 is about as good as it gets. That said, we're always looking for even more ways to save you money, which is why we've added the EC Technology Portable Charger to our list for those who are buying on a budget.
It's not the cheapest option out there, but it beats out the competition in terms of value for power. With a battery guzzler like a Nintendo Switch, anything around the 10000mAh range will need to be recharged after just one use.
The EC Technology Portable Charger boasts a greater capacity compared to our top pick and is no less feature-rich. Best of all, there are three USB ports to support multi-charging. You do get a choice of colours to pick from if that's important to you. Oh, and there's a flashlight, too! But it's a heftier and less elegant product compared with the Anker PowerCore, which is why it doesn't achieve the top grade.
Buy from Amazon UK
|
Buy from Amazon US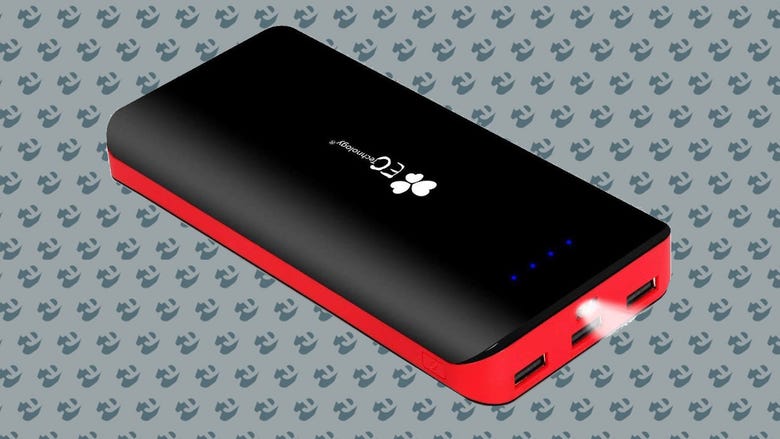 Best feature-packed power bank
It isn't cheap, but for one of the most robust and worthwhile power banks on the market, the Anker PowerCore+ 26800 is a superb model that boasts the ability to charge up to three devices at once. It holds enough charge to keep your Switch alive for several hours, while also ensuring your laptop and phone are full of juice.
It's all fully up-to-date as well, with a USB-C port that ensures super-fast charging on compatible devices. And as part of this comprehensive package, you get a USB-C wall charger and a bonus USB-C to USB-C cable included as part of the cost. It's a hefty price but this is more than just a power bank for Nintendo Switch – this is a robust portable charger for all your electrical needs while on the move.
Buy from Amazon UK
|
Buy from Amazon US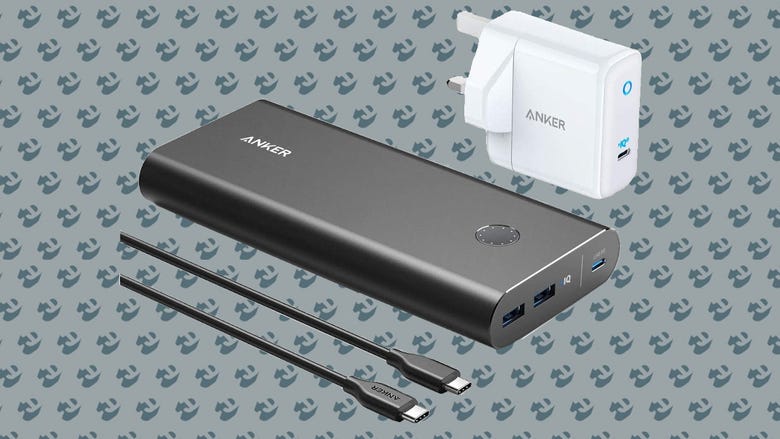 There you have it: our collection of the best Nintendo Switch power banks. Hopefully, there's an option we've highlighted that matches your exact needs. We'll be continuing to monitor new products and prices to ensure you're always getting the best power bank for Nintendo Switch.
Quick note: all of these power banks are compatible with Switch Lite, too!
Now you have enough spare charge to last you for days, why not have a browse of our best Nintendo Switch SD cards? You'll need a few more games to play on the move.