Black Friday 2021 external hard drive deals: Discover great HDD and SSD offers for PS5, Xbox and PC
Expand your storage solutions with this range of deals on external hard drives featuring offers for PS4, PS5, Xbox One, Xbox Series X/S and PC.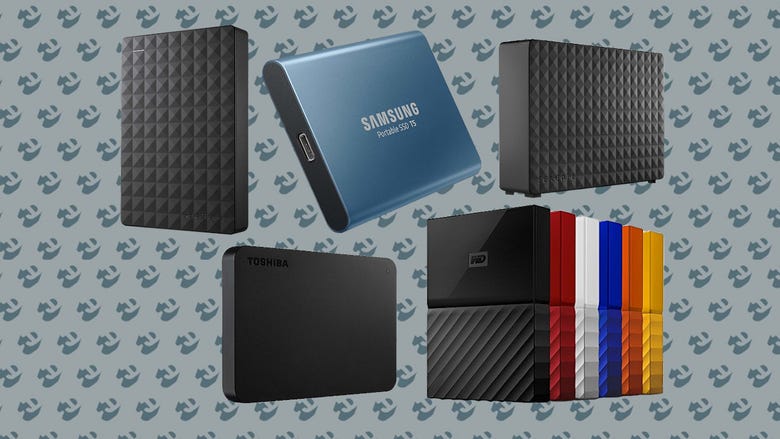 While you might not be buying the latest games every week or month, the need for additional storage usually hits us all eventually. We've all been there; you're about to download a new game or the latest 30GB+ update in Call of Duty, and the fabled 'There is not enough free space in system storage' message pops up, leaving us to carefully slog through a process of severing unedited gameplay clips (this one isn't just me right?) and game installations from our hard drives, just so we can play the latest releases.
Well what if we told you that there's a way to circumvent some of that frustration? That you could get through several hundred gigabytes worth of data before needing to go on a digital killing spree. Enter external hard drives, one of the best solutions for expanding a system's storage, with extreme flexibility allowing data to be moved to and from a variety of places. Whether you're on console or PC, this is an incredibly handy piece of kit to have backing up your internal storage, and there's never been a better time to invest into one than now thanks to Black Friday.
This article only covers PlayStation, Xbox and PC, but if you happen to be looking for additional storage for Nintendo Switch platforms, we have you covered with an article featuring the best storage solutions out there, along with our Black Friday-dedicated article that covers a range of Switch deals! Additionally, if it's console deals you're on the hunt for, including what's below, Eurogamer also has an article featuring Digital Foundry-approved picks for the best PS4 and Xbox One hard drives.
Be sure to keep checking back here often as we'll be updating it as new deals become available, helping you ensure that you're ready to game for even longer this holiday season and beyond! And remember that many drives are compatible with other devices too, so there's quite a bit of choice when it comes to available deals.
Read on for the full list of deals we've found covering PlayStation, Xbox and PC.
Best SSD Deals
Whilst HDDs are great in their own way, specifically in terms of pricing, some of you may be looking for external SSDs to store and access content quicker than is possible with HDDs. Since SSDs are also sought after, we've gone ahead and included what deals we've found in each platform's section below. You can also read up on some additional Black Friday coverage and deals for SSDs over on Eurogamer here.
Best PS4 & PS5 External Hard Drive Deals
Even though the PS4 Pro's internal storage could hold 1TB of data, if you are someone who's always checking out the latest titles and updates, it's not easy to stay limited to that size. That's even more true with the PS5 and its internal storage, even if several games are being compressed to smaller sizes thanks to under-the-hood tech-wizardry. Thanks to backwards compatibility on the platform however, to carry across potentially years worth of PS4 games on top of new PS5 titles would be unreasonable entirely on the SSD. Thankfully, with the addition of an external hard drive, you'll be able to store all your PS4 games there, whilst preserving the sacred SSD for the new PlayStation 5 hotness.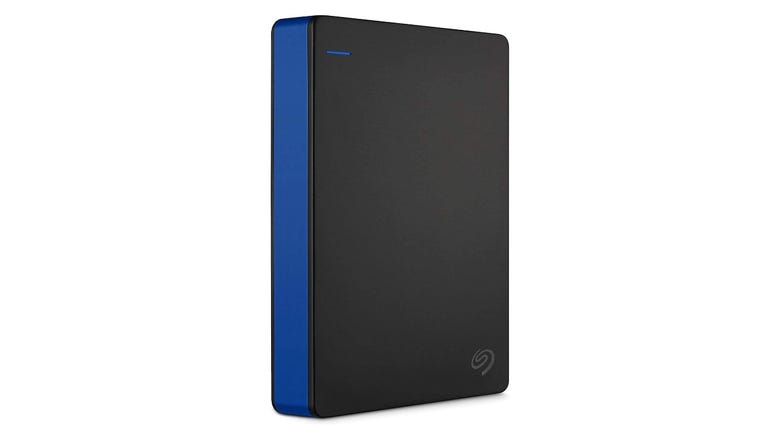 Read on for a list of deals we've found on external hard drives, compatible with both PS4 and PS5 this Black Friday.
UK
US
External hard drives can also be used to store PS5 games making them even more valuable, though to play them, they still have to be installed on either the internal SSD or a compatible expanded one; you can find more info and deals on these in our article here. If you're looking for quicker load times and content access for data on the PS5 specifically, Digital Foundry has a handy guide that's bound to help you, featuring a list of the best external SSDs out there along with some analysis and testing on the topic. They also have an article covering HDDs too, should that be what you're looking for.
Best Xbox One & Xbox Series S|X External Hard Drive Deals
In a similar way to PlayStation, expanding storage is an incredibly useful tool to have on all the Xbox platforms. However, thanks to the incredible service that is Game Pass (find some of our deals on that here), Xbox has an overwhelming number of titles that are on top of what you've purchased; it's the equivalent of Jaws' "You're gonna need a bigger boat" when it comes to storage space.
With so much out there to download, we've gone ahead and compiled a list of the best Black Friday deals available on external hard drives, compatible with Xbox One and Series S|X.
UK
US
Best PC External Hard Drive Deals
With PCs having access to a range of titles on Game Pass like Xbox, some of what I said in the last section is applicable here. However, PCs also have the job of storing all manner of other content, whether you're using them for work, gaming and/or more. Since it's a hotspot to store so much data, an external hard drive for PCs will go a long way in making managing and storing content much easier.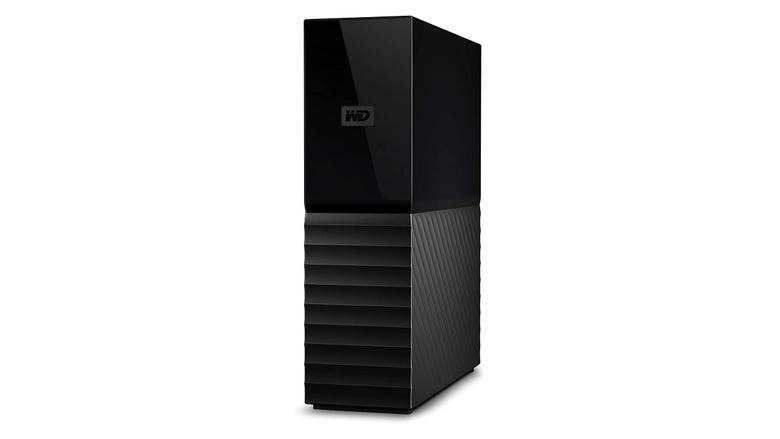 Check out the list of the best deals we've spotted on PC external hard drives this Black Friday.
UK
US
If you've not found an external device that suits your needs and wants just yet, be sure to keep checking back here since we'll be updating this article throughout and after Black Friday with as many deals as we can find.
If you're looking for more great deals, we've covered a variety of topics including the best deals on internal PS5 SSDs and heatsinks, great prices on TVs, gaming and more at Currys and many more. Be sure to keep checking back on each of these articles as, like this one, we'll be keeping them updated with the best deals we find across the web. And if you want to stay up to date on the latest and greatest deals in more places than just here, make sure to follow Jelly Deals on Twitter since we'll also keep that page updated with great deals we find.