Best gifts for 2023: Consoles, games, merch and collectibles
Check out the best deals on a range of gifts from across gaming and tech, including games, consoles, accessories, TVs, and much more!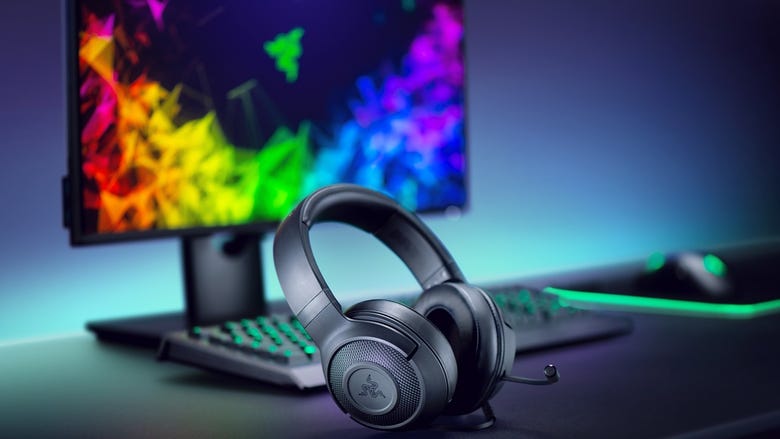 Whether you're buying a gift for someone's birthday, at Christmas or for any other occasion, our dedicated gift guide covers all of the best deals and offers on the latest games, consoles and other cool stuff, meaning you can stretch your budget a little further.
From Nintendo Switch consoles to Xbox and PlayStation games and accessories, there's plenty of great offers for gamers right here. You might also want check out our gaming gift guide over at Eurogamer. We're also bringing you PC-related gift ideas, as well as merchandise and collectibles for gaming, film and TV. We even have a section dedicated to all you board game aficionados out there!
You can use the below list to jump directly to deals you want to check out.
Nintendo Switch gift ideas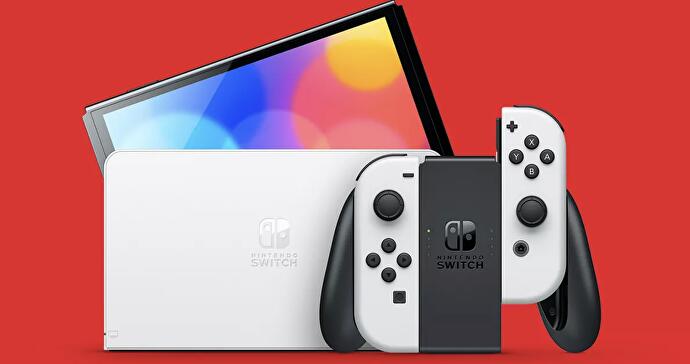 It's-a-me, Mario! Obligatory Mario reference out of the way, with the recently released Switch OLED, now's a pretty great time to get a Switch whether you're looking at the OLED or even the original and Lite models. This is because, thanks to the release of the OLED model, those older systems are getting cheaper! Just looking for games? We've got those covered too along with some great deals on accessories so you can upgrade your Switch-gaming experience.
UK
Nintendo Switch
Nintendo Switch OLED
Nintendo Switch Lite
US
Nintendo Switch Games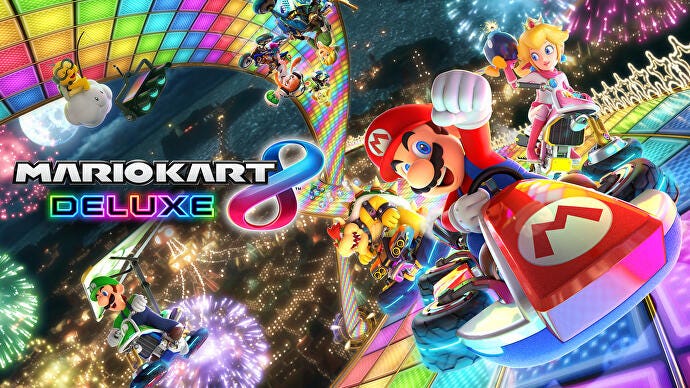 UK
US
Nintendo Switch Accessories
UK
US
PlayStation gift ideas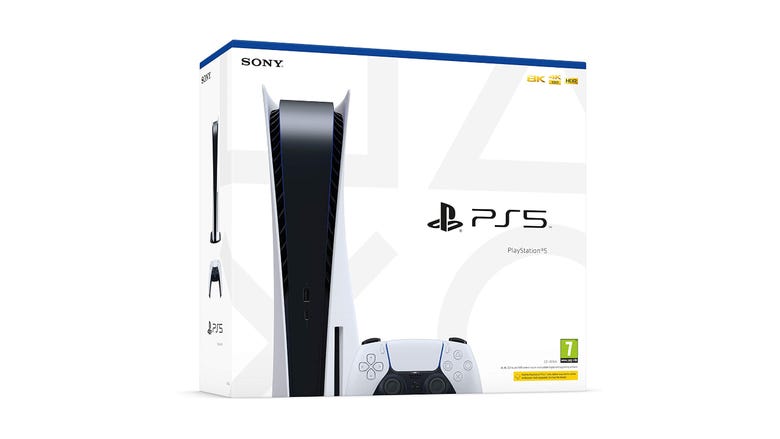 Say 'PS I Love You XOXO' to yourself or another with a range of gift ideas for PlayStation gamers. Whether you're buying for someone with a PS4 or PS5, we've found a wide range of PlayStation games and accessories you can tick off their wishlists. Pick up some of the most popular next-gen exclusives like Ratchet & Clank: Rift Apart and Demon's Souls for less, or even snag a few bargains on must-have first and third party titles.
PS5 consoles are difficult to come by right now and it can be tricky to know when they're available. One of the best ways to find out when and where to get one is by following us on Twitter to get stock alerts. PS4 consoles are also going to be difficult to find, and you might as well save your pennies for either the digital or disc PS5. If you don't mind gifting a pre-owned console, your best bet is to head over to Game.
PlayStation consoles
UK
US
PS5 games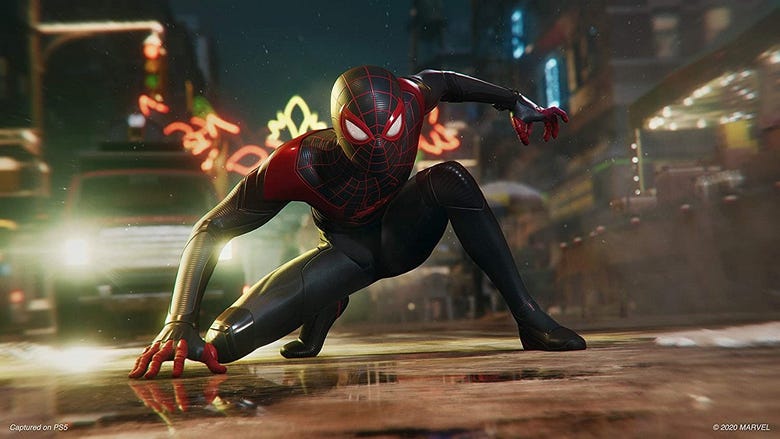 UK
US
PS4 games
UK
US
PS Plus and PS Now subscriptions
UK
US
PS4 and PS5 accessories
UK
US
Xbox gift ideas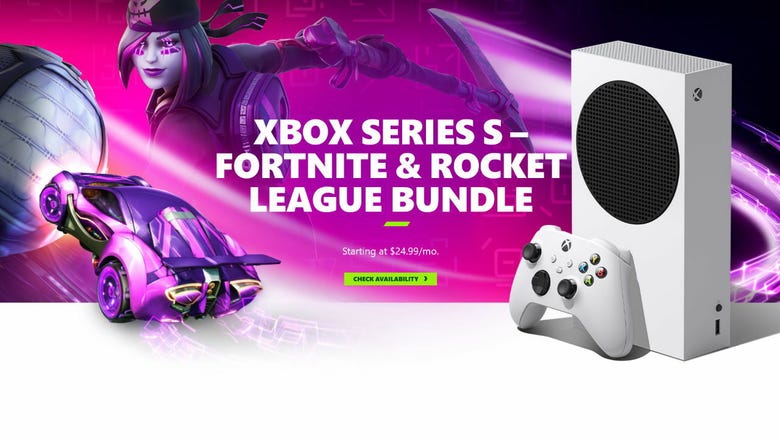 Celebrate gaming with lots of hugs and X's by picking up these deals on Xbox consoles, games and accessories. An Xbox Game Pass subscription could also go down a treat for the upcoming year of releases on top of the existing 100+ Xbox titles. Or why not treat someone to some accessories to bolster their Xbox experience, such as a new hard drive to store all those digital downloads. You could also immerse their auditory senses with a new gaming headset.
Whether you're seeking deals yourself or hoping to find a gift for an Xbox fan you know, sift through our gift ideas below. Nothing catching your eye yet? No worries, as we'll be updating it with new offers and great prices.
Xbox Consoles
UK
Xbox games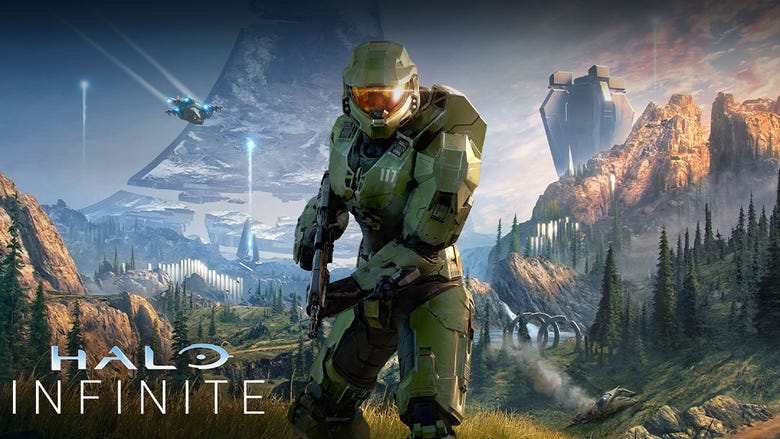 UK
US
Xbox Game Pass and Xbox Live Gold subscriptions
Xbox Game Pass Ultimate - £1 for your first month from Microsoft
3 months' PC Game Pass subscription - £1 at Microsoft
3 months' Xbox Game Pass - £24.85 from ShopTo
Xbox accessories
UK
US
PC gift ideas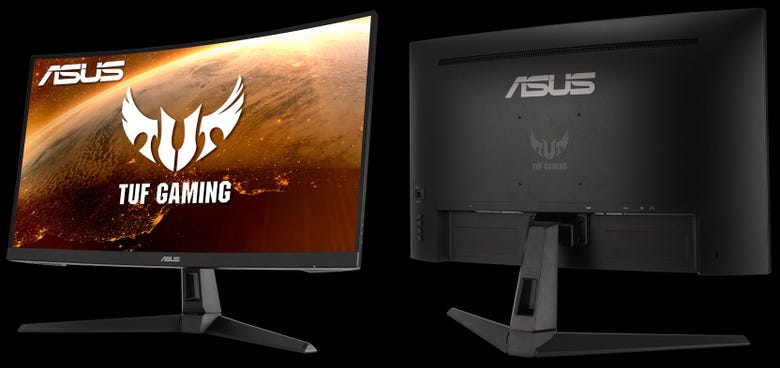 Prepare for the latest game releases with some new gaming rig upgrades. We've rounded up some excellent gift ideas for PC-related accessories including gaming keyboards, mice and monitors. We recommend checking your recipient's wishlist for these types of gifts, as they can be pretty specific about requirements.
Keyboards
UK
US
UK
Mice
US
Monitors
UK
US
TVs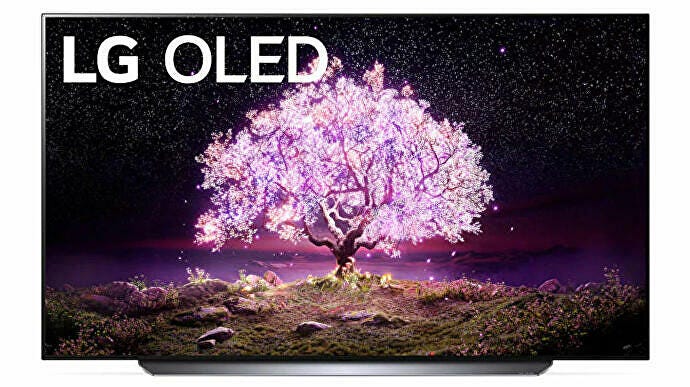 Cast your eyes on crystal clear picture quality and a full fat visual experience with these deals on TVs. Whether you're a dedicated gamer or someone who just enjoys watching a variety of films and TV series, there's a range of screens out there for you, each with different suitabilities, whatever your visual taste.
One of Digital Foundry's top TV picks, the LG C1, is one of the most sought after televisions on the market today, and it saw some deep price cuts over the Black Friday period. Due to its combination of price, performance, and HDMI 2.1 features, this 4K OLED TV would make an excellent gift for any gamer or cinephile.
Whether you're after a 48, 55 or 65 inch 4K TV, the LG C1 performs brilliantly at all sizes. If you've got the cash to splash, there's even a mahoosive 77-inch version. Prices start from £1,099.
Right now, you can save £350 at John Lewis with the discount code LG350 at the check out - when you buy this LG TV and the LG SP8Y Bluetooth Wi-Fi Sound Bar which is usually £699 on its own. With this TV and the others we've listed, there's already been a few price drops since Christmas and we'll be sure to update this section if we spot any reductions on this brilliant TV and more.
In the UK
In the US
VR headsets
Don a VR headset enter an alternate reality with these excellent VR headset deals. As popular as console gaming is, VR gaming experiences are a truly different beast, now made even better with an impressive lineup of titles such as Half Life: Alyx and Beat Saber, providing a breath of fresh air for the gaming industry.
Take a look below at the best deals we've spotted on VR peripherals.
128GB Oculus Quest 2 headset - £299 at Amazon UK
256GB Oculus Quest 2 headset - £399 at Amazon UK
Phone and tablet gift ideas
Enhance your everyday life with an upgraded piece of handheld tech from our selection of the best phone and tablet deals. Now can be a pretty good time worth checking out what there is to buy, especially as a surprise gift for your other half or anyone in your family for that matter! We're particularly loving the new Honor 50 smartphone and believe it'd make an excellent gift for mobile gamers. It boasts a stunning curved display with 120 Hz refresh rate, and features an innovative GPU Turbo X and long battery life.
Stay connected with this range of offers on phones and tablets below.
Phones
UK
US
Tablets
UK
US
Amazon smart speaker and Alexa device gift ideas
Go go gadget! If it's not a console, PC or any other kind of hardware you're looking for, maybe it's some kind of nifty gadget you're wanting; a gift unique and unexpected. Here we'll be highlighting various kinds of gadgets and helpful home items such as Amazon's Alexa and Echo devices.
Invite an AI into a home or enhance the day to day life of yourself, a friend or family member with this range of deals and offers on tech and gadgets.
Gaming chair gifts
Give yourself or someone you know a comfy place to perch with one of our recommended gaming chairs. Whether it's to kick back and unwind or enhance gaming performance in high-octane, fast-paced competitive multiplayer games, keep an eye out for the latest deals on gaming chairs right here.
Gaming merchandise, books and collectibles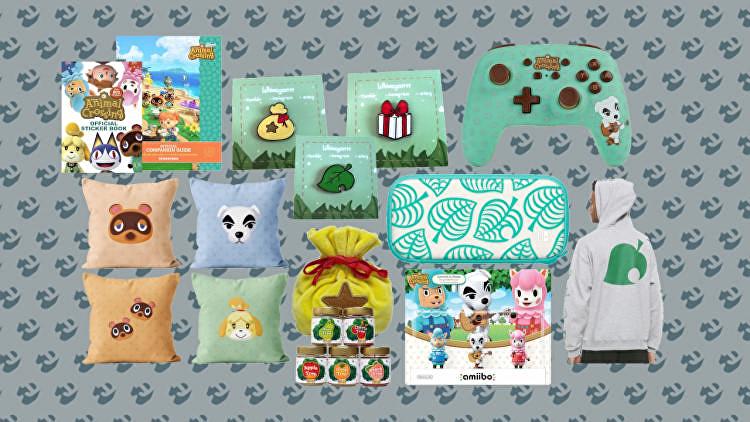 There's always the worry that collectors might already have what you want to buy them, but gaming collectibles and merch make great gifts for birthdays, Christmas and just about every other gifting occassion like Valentine's and Father's Day. We've done away with the tat so you can find decent gaming merch presents easily. Below, you'll find our best merch guides and we'll continue to bring you all kinds of cool stuff.
Lego sets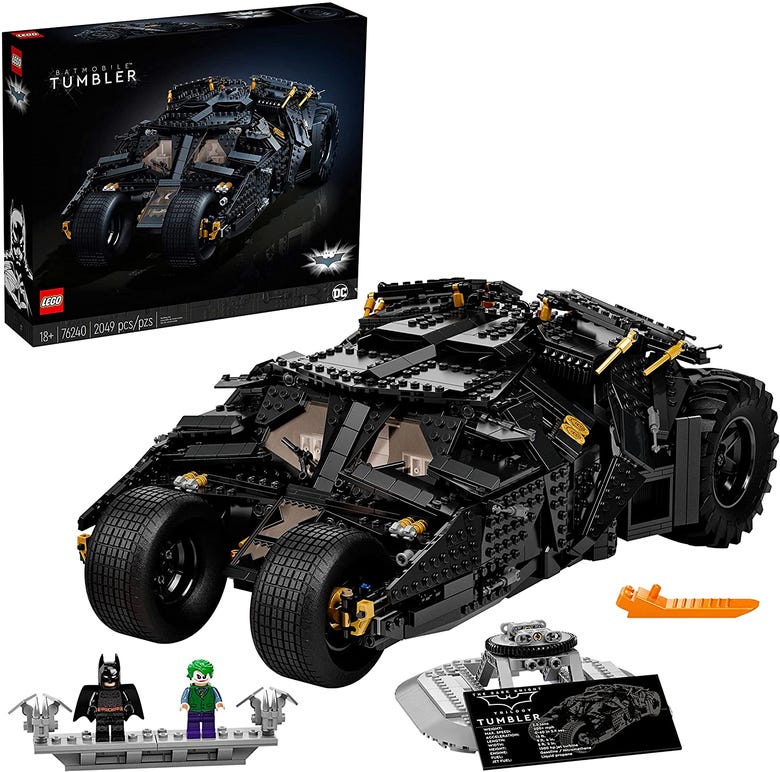 Lego sets continue to become intricate marvels and make great gifts for almost every age group. They're also ideal presents for your loved ones, allowing them to kick off the new year with a fun build project. Some of the ideas below include the jaw-dropping Batmobile, the wonderful flower bouquet and also the relaxing Lego Builder's Journey video game, available on the Xbox.
Funko Pops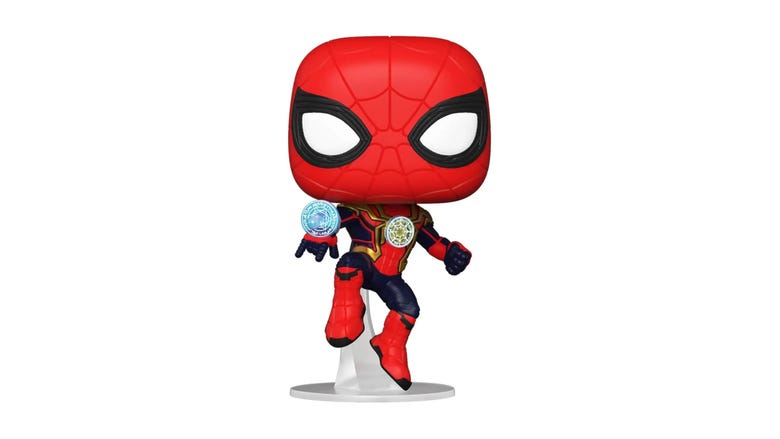 Funko Pops are the ultimate gift balancing both cheesiness and adoration perfectly! This is because of the cute designs made for a range of characters, from superheroes, known film favourites or those from your favourite video games. Here's a list of some fan favourites that would make perfect additions to anyone's collection.
Film, TV plus other cool merchandise and collectibles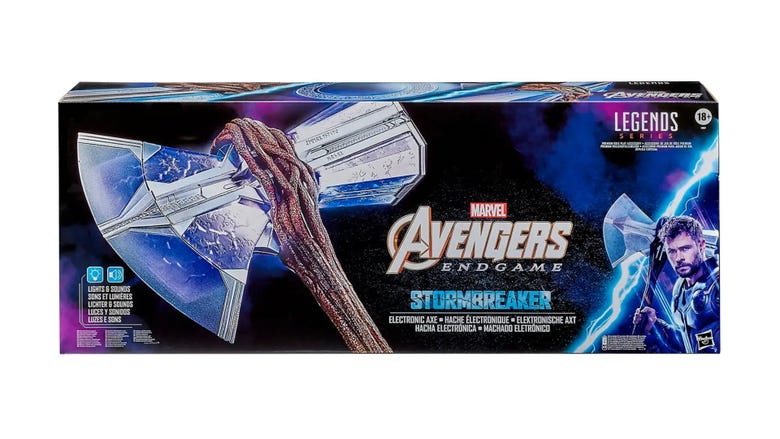 Merchandise and collectibles from movies, TV shows and other fandoms can make excellent gifts and there's a whole range of pop culture figures, apparel, prop replicas and more to treat someone too. From Funko and Lego to movie prop replicas and cool figures and statues, here are some of our top picks, with more to come!
Board games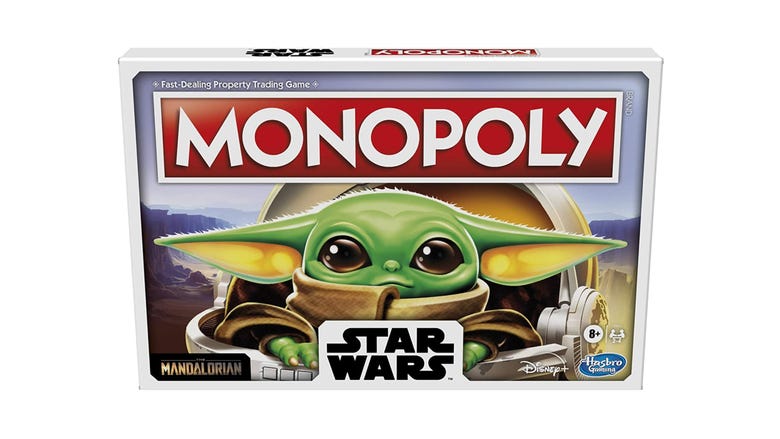 Whether it's a good ol' game of Monopoly or an epic Dungeons and Dragons campaign, a board game is a gift that keeps on giving. There's simply twists and turns and a different gaming experience each and every time. A traditional, non-tech gift could be right up your recipient's street and there's a fantastic selection of board games out there suited for all numbers of players. Here are some of our guides to help you find a great board game gift.
Our friends over at Dicebreaker are also bringing you the best gift ideas for board game lovers, including Dungeons and Dragons, Pokémon and other tabletop and TCG related gifts such as rulebooks, tabletop accessories and more. Take a look at some of their gift ideas below:
And that's a wrap! We'll be bringing you even more gift ideas. So bookmark this page and keep checking back.
We'll also be showcasing some of the best gift ideas at great prices and our personal picks over on Twitter, so you'll also want to give us a follow on @Jelly_Deals. Enabling tweet notifications also means you'll never miss a deal!