Best wireless earbuds deals for 2022
Find premium feature earbuds at affordable prices.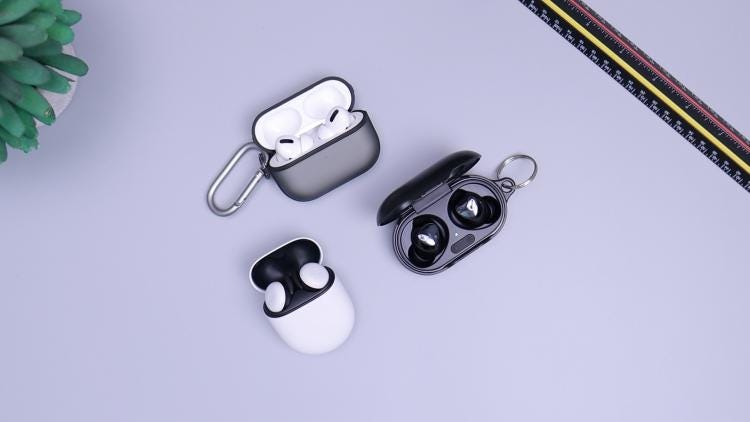 Are you in the market for a new pair of true wireless earbuds? If so, it might be fair to assume you're looking for a pair that offers crystal clear audio, a comfortable fit and strong connectivity.To help narrow down your options, we've compiled a list of the best wireless earbuds. Whatever your budget, we've sourced both premium and budget-friendly options, as well as the cheapest places you can currently buy them.
With so many wireless earbuds available today, it's easy to feel overwhelmed and anxious about making the right choice, especially when every brand promises theirs are the best pair. Except, the best pair really depends on your own personal preferences, such as whether they offer deep bass and long battery life or perhaps an ergonomic design and excellent noise-cancelling technology.
If you're trying to decide between the Apple AirPods Pro and the Samsung Galaxy Buds+ or perhaps you want to find out more about why Sony's True Wireless headphones are considered one of the top pairs around, we've got you covered.
From high-end true wireless headphones such as the Bose Quiet Comfort and Sony WF-1000XM4 earbuds, to the high-quality yet affordable TOZO T10 and Anker Soundcore headphones, here's our current top 10:
Sony WF-1000XM4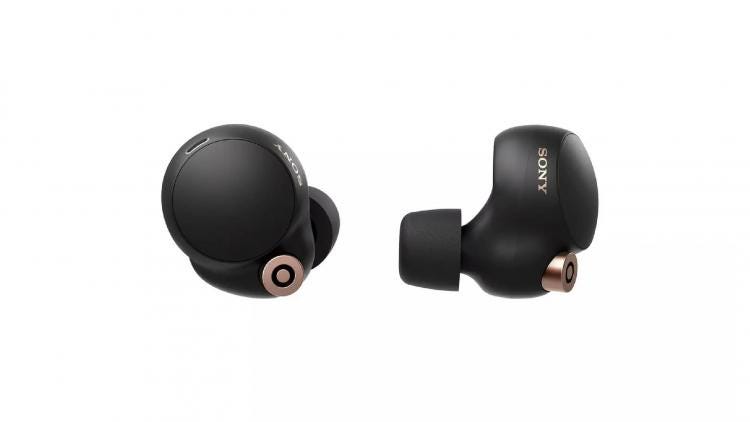 Sony is renowned for making some of the best wireless headphones on the market and their latest entry, the Sony WF1000XM4 earbuds are already making quite the impression. The earbuds went on sale in June 2021 and they're the earbud counterparts to the over-ear WH-1000XM4.
The WF1000XM4 true wireless earbuds showcase industry-leading noise cancelling technology, immersive audio quality and long battery life. The headphones are also optimised for Alexa and the Google assistant with a built-in mic for clear phone calls.
If you're not planning on spending full whack on a pair of earbuds or you're not fussed on the latest model, the excellent Sony WF-1000XM3 True Wireless Headphones are arguably just as good and they're enjoying a heavy discount on Amazon at the moment.
Bose QuietComfort Earbuds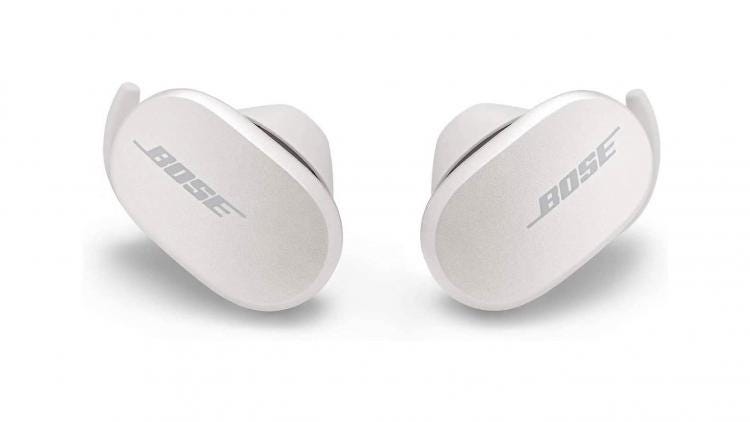 These true wireless headphones from Bose are great all-rounders. Not only do they offer impressive audio quality, strong bass depth and controllable noise cancellation, the Bose QuietComfort Earbuds also feature simple touch controls, noise-rejecting microphones and ultra-comfortable fit. There's currently £20.99 off these headphones at Selfridges, making them £229.
The fairly decent battery life allows you to listen for up to six hours on a single charge, and an additional 12 hours of play thanks to its charging case. The weather-resistant earbuds are ideal for everyday use, whether you're on the go, working at your desk or simply chilling with some tunes.
Anker Soundcore Life P2 Wireless Earbuds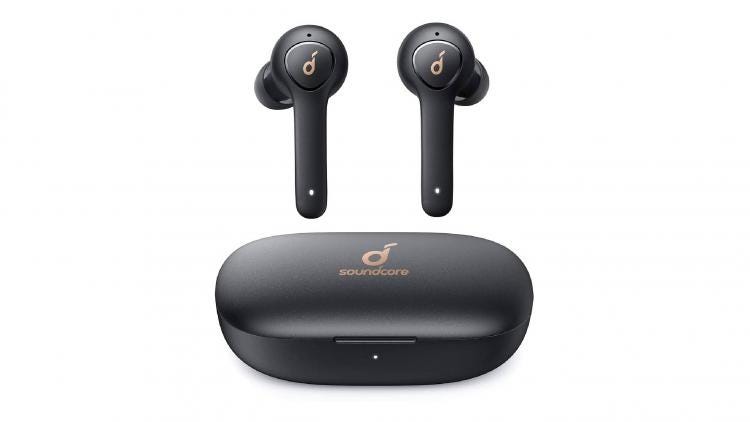 The Anker Soundcore Life P2 Wireless Earbuds are the perfect everyday pair if you're on a budget. These Anker earbuds are £39.99 but you can currently take off £10 if you apply the brand's voucher on Amazon, making them just £29.99.
The headphones are crafted with graphene drivers, delivering outstanding audio quality, while the bass is enhanced by up to 43 percent thanks to the earbuds BassUp technology. Battery life is also fantastic - a full 7 hours of listening on a single charge and up to 40 hours using its charging case. They feature noise reduction and are IPX7 water-resistant.
Apple Airpods Pro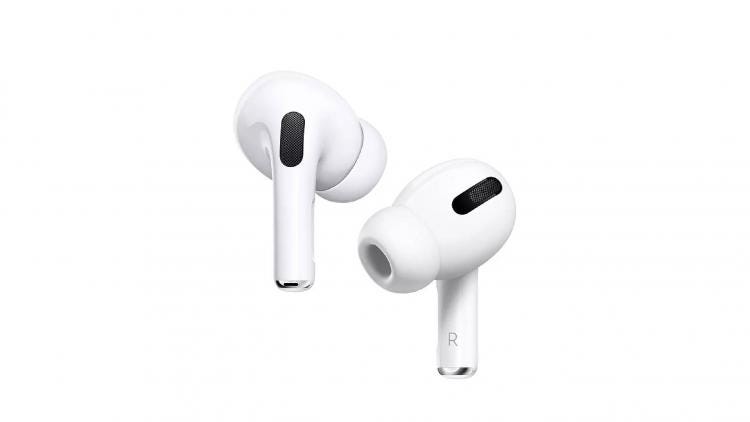 Apple AirPods Pro are a solid choice when it comes to purchasing a pair of in-ear wireless headphones. They might not offer the best audio quality in the world, but the sound quality is still pretty decent. They certainly make up for it in terms of comfort, reliability and user experience. They're definitely worth getting if you're thinking of upgrading from the Apple Airpods.
These lightweight in-ear wireless headphones feature active noise cancellation, are sweat and water-resistant and come with three different sized silicone tips all-day comfort and a customised fit. Currently, the cheapest place to buy Apple Airpods Pro is at John Lewis, who are selling them for £189.
Sennheiser Momentum True Wireless 2 Earbuds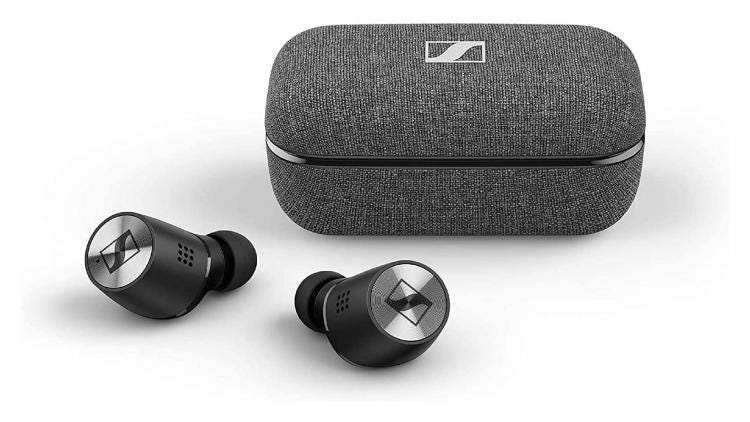 Showcasing unrivalled high-end stereo sound thanks to Sennheiser's unique 7mm dynamic earbud audio drivers, the Momentum True Wireless 2 Earbuds are totally worth the splurge. Amazon is offering a small 10 percent discount right now, making them £250.21.
Enjoy an uninterrupted listening experience with superior active noise cancelling technology and up to seven hours of playtime on a single charge. These Sennheiser earbuds sport an ergonomic and lightweight design, making them ultra-comfortable and easy to wear for long periods of time. The customisable touchpad technology built into both earbuds means you can adjust your sound with a simple tap, or you can also control your listening experience via voice control thanks to the two built-in microphones.
Amazon Echo Buds Gen 2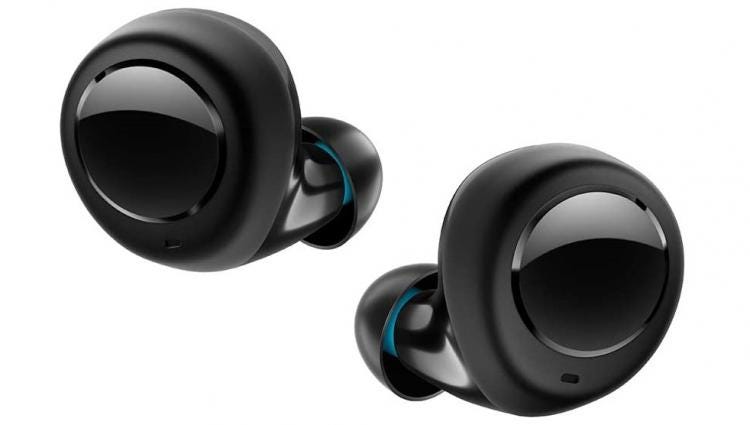 Delivering immersive sound and active noise cancellation, the Amazon Echo Buds Gen 2 are a great choice for a reasonable price. The wireless earbuds last five hours from a single charge – plus an extra 15 hours with the charging case. As an Amazon Echo product, you also get hands-free control through Alexa Voice Control.
Amazon Prime members can currently get £30 off the all-new Echo Buds (Gen 2) making them £79.99 with a wired charging case, and £99.99 with a wireless charging case.
Samsung Galaxy Buds+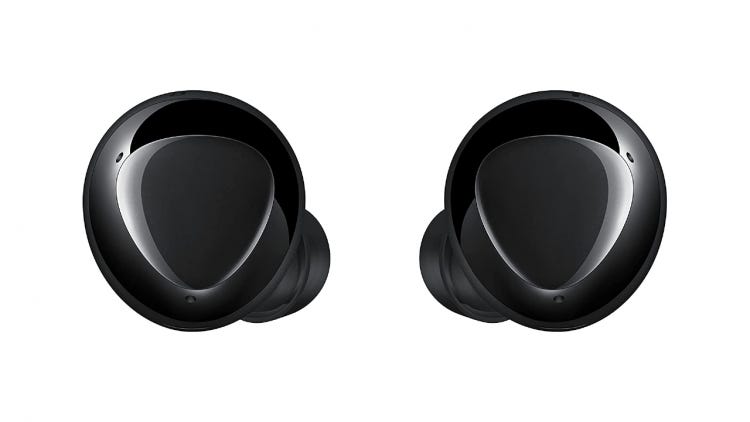 With 39 percent off the Samsung Galaxy Buds Live, you won't want to miss out on grabbing a pair of these true wireless headphones. Now £109.96, you'll save £69.94 off the RRP price.
The Galaxy Buds Live are Samsung's first-ever wireless earbuds deliver rich bass and clear sound by Grammy Award-winning AKG for a superior listening experience.
The wireless headphones boast long battery life- up to 21 hours of playtime. Its customisable active noise cancellation means you can let in more or less background noise to suit your personal preferences.
TOZO T10 Bluetooth 5.0 Wireless Earbuds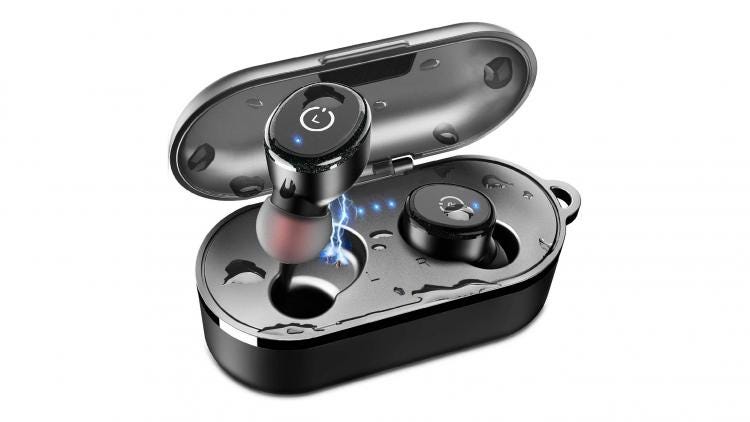 TOZO might not be regarded as a premium brand, but these budget-friendly wireless headphones are proving to be incredibly popular on Amazon. To date, they've racked up over 213,000 reviews, of which 67 per cent have given the headphones a five-star rating.
The TOZO T10 Bluetooth headphones are easy to pair to your smart device, offer hassle-free wireless charging and feature IPX8 waterproof protection. Delivering powerful hi-fi stereo sound quality thanks to its 8mm sized speaker driver, these headphones promise 'powerful bass, mellow midrange, and clear treble'.
The sound-isolating earbuds boast a decent battery life of more than five hours with a single charge and over 15 hours longer in the compact wireless charging case.
Sony WF-1000XM3 True Wireless Headphones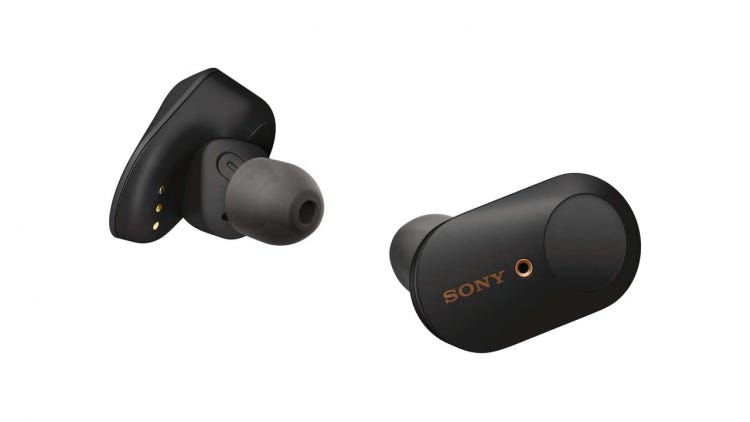 The Sony WF-1000XM3 headphones are some of the best true wireless earbuds on the market right now. The headphones boast a stable Bluetooth connection, industry-leading noise cancellation technology and superior sound quality. With built-in Alexa, you can also enjoy hands-free voice control.
The lightweight and ergonomic design make them ideal for daily use. Battery life is average – 8 hours battery life per single charge – but you also can get three additional charges from its carrying case. The predecessor to the new Sony WF-1000XM4 true wireless earbuds, they're now just £135.20 at Amazon.
Google Pixel Buds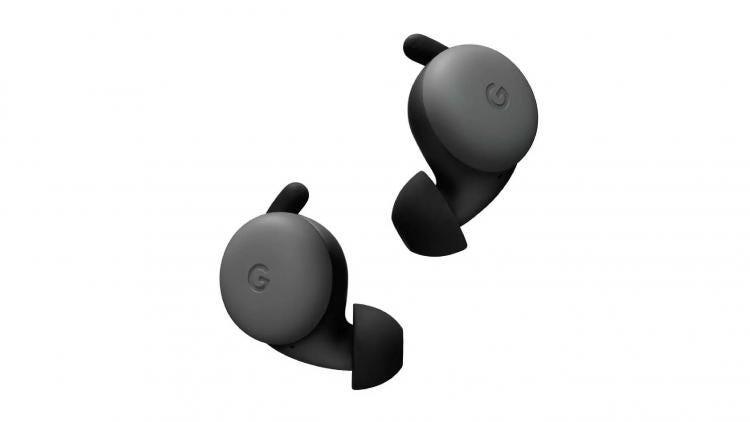 Bringing you great sounding audio and crystal clear calls, the Google Pixel Buds are an ideal choice if you're looking for a cheaper pair of true wireless headphones. They also boast real-time translations, making them perfect travel companions. They're currently £179 at Argos.
However, if you're not in a rush to buy and don't mind joining a waiting list, we'd highly recommend sticking it out for the newGoogle Pixel Buds A-Series. Not only do they offer all the great features of their predecessors (excellent sound quality, comfortable fit and decent battery life), they're also way cheaper with a starting price of £99.99.
Jabra Elite 85t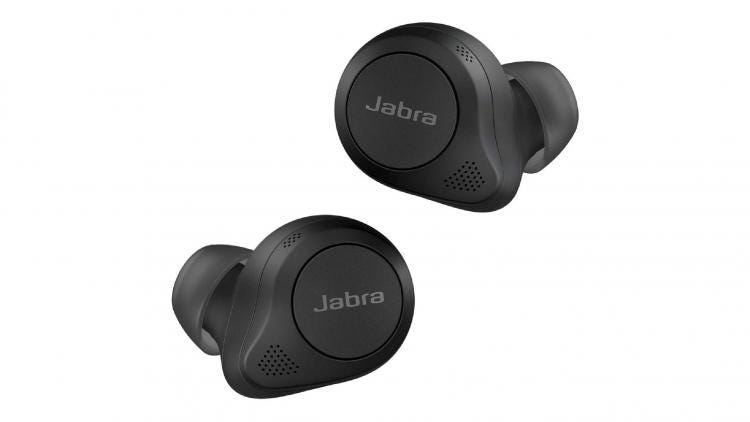 Ergonomic, customisable and boasting active noise cancellation, the Jabra Elite 85t earbuds are great all-rounders for everyday life. An adjustable ANC slider gives you full sound control and powerful 12mm speakers deliver clear audio with strong bass.
Battery life with ANC on is fairly decent – 5.5 hours on a single charge and a total of 25 hours with the charging case. These wireless earbuds also work with Amazon Alexa, Siri and Google Assistant, so you can enjoy hands-free voice control.
Normally £219.99, the Jabra Elite 85t earbuds are now £169, giving you a nice saving of £50.99.
Here at Jelly Deals, we bring you all the latest and exciting news on gaming deals and tech offers. We also tweet about them over on our Jelly Deals Twitter page so make sure to give us a follow.