The best Nintendo Switch SD cards to buy in 2022
From the best budget buys to expanding your memory for maximum value, here are our top Nintendo Switch SD cards.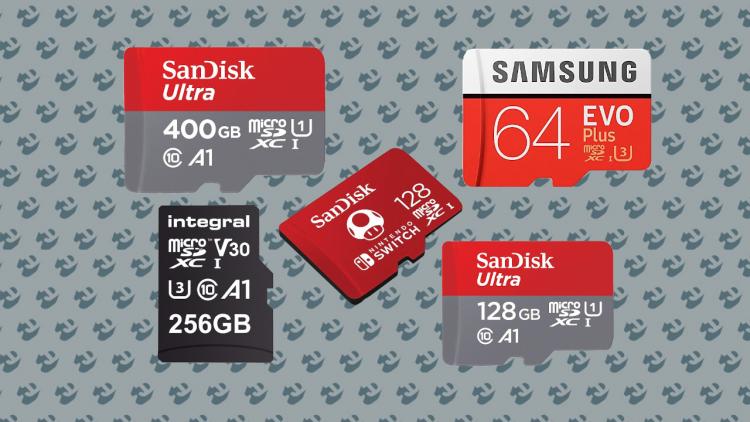 The Nintendo Switch was the best selling console of 2021, outstripping the competition by leaps and bounds. And it's no surprise, with the killer first-party software and its flexible, intuitive design. There's only one downside: that piddling 32GB memory that'll have you reaching for a Nintendo Switch SD card.
Yes, it's a sad story that many Switch owners know all too well. The first couple of games fit in a treat, but pretty soon you're going to hit a wall and have to go through the painful process of choosing which beloved title to boot.
If you're looking to build up a serious library, you'll need to pick up an SD card for Nintendo Switch. Luckily for you, we've gathered all the best options together in one place.
It doesn't matter what your priorities are – the price, the branding, the total level of storage – there'll be something on this list that's perfect for you. Of course, we've also got an overall winner for those gamers looking for the perfect balance.
These cards are also compatible with the Nintendo Switch Lite, so mobile and big screen players alike can download new software to their heart's content. Let's get cracking, shall we?
Best Nintendo Switch SD card
SanDisk 200GB Micro SD Card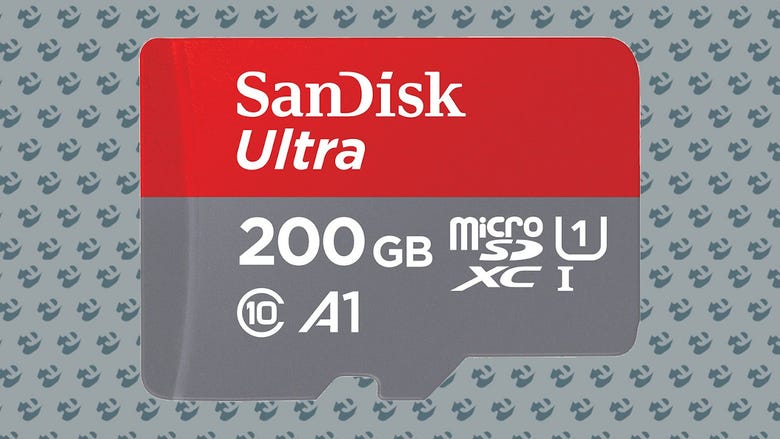 Existing in that sweet spot between quality, cost and capacity, the SanDisk 200GB Micro SD Card is still easily the best Nintendo Switch SD card currently available, offering great bang for your buck in terms of memory.
When you consider that the average Switch game is around 15GB, this powerful little drive will give you peace of mind for all current and upcoming Nintendo Switch releases – all without breaking the bank. There are cheaper and more powerful options, but for the average gamer, this drive will absolutely do the trick.
Buy from Amazon UK
|
Buy from Amazon US
Best official Nintendo Switch SD card
SanDisk 128GB microSD Card for Nintendo Switch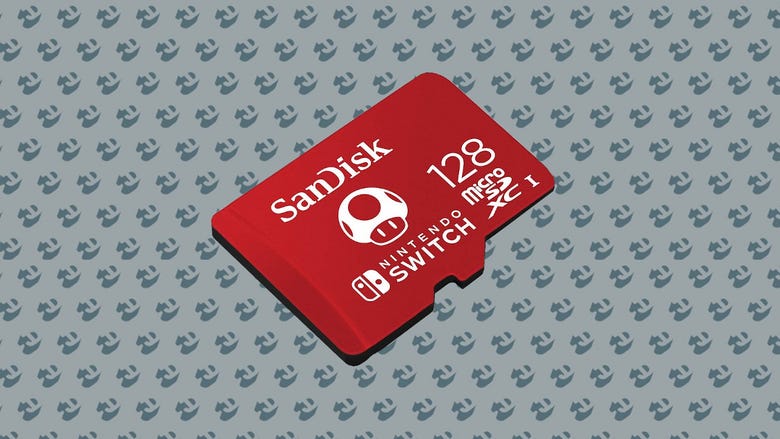 Here's one for those who love the official touch. You can get yourself this fine 128GB micro SD card emblazoned with iconic Mario mushroom. Admittedly, you will be paying a few quid more for a change that is purely aesthetic – it won't come with a Mario game pre-installed on it or anything – but if you love Super Mario merch, this will make a fine addition to your collection.
Of course, once the card is installed, you won't even see that cute little fella again. So what's the point of it, then? Well, if the knowledge of having an official Nintendo product as your Switch SD card gives you the warm and fuzzies, then this is the choice for you. 64GB, 256GB and now 512GB versions are also available.
Buy from Amazon UK
|
Buy from Amazon US
Cheapest Nintendo Switch SD card
Samsung 32GB Evo Select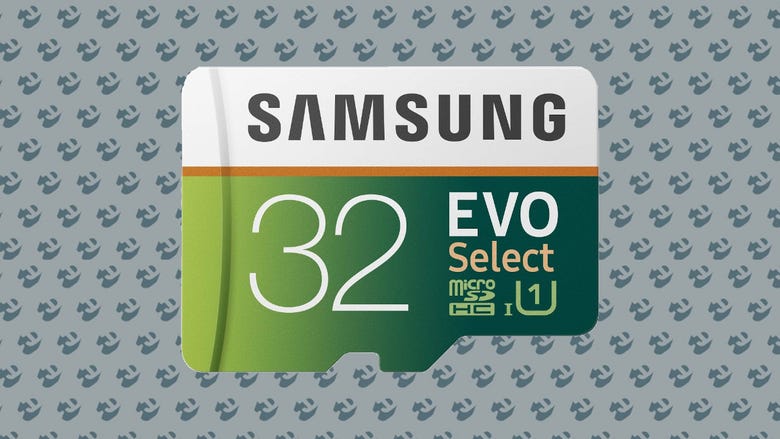 Considering our current pick for the best Nintendo Switch SD card is such good value for money, we'd recommend most shoppers stick with that option for now. That being said, if you're looking to get a decent memory boost for the lowest cost possible, the Samsung 32GB Evo Select is the ideal cheap Nintendo Switch SD card.
It boasts a reasonable amount of memory (considering the price tag) that will instantly double the space you have in your console. This is a good option for more casual players, or if your catalogue includes a lot of smaller eShop games. If you don't mind removing the odd game once it's done and dusted, this is a perfectly good option.
Buy from Amazon UK
|
Buy from Amazon US
Nintendo Switch SD card with most storage
SanDisk 400GB Micro SD Card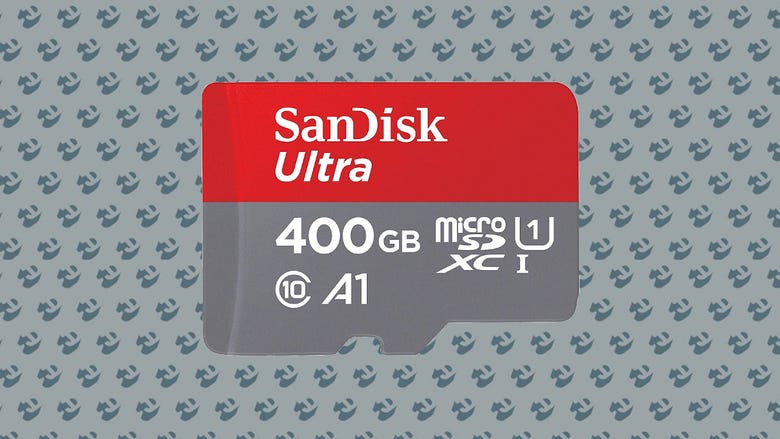 SanDisk does offer a 1TB memory card, but coming in at a smooth £235, it's hard for us to recommend this to… well, anyone, really. Instead, we'd suggest that any Nintendo Switch fan hungry for maximum storage keep things (relatively) sane with the SanDisk Ultra 400 GB memory card.
The price is reasonable, and you'll have enough room to install The Legend of Zelda: Breath of the Wild – or the mysterious upcoming sequel – almost thirty times. Yeah, that'll do.
Buy from Amazon UK
|
Buy from Amazon US
---
Below, we've answered some of the most common questions you might have about Nintendo Switch SD cards. Whether you're wondering what size SD card to go for or how you go about installing an SD card in your Switch, we've got the answers right here.
Do I need an SD card for Nintendo Switch?
There's no definitive answer here, as it really depends on your gaming habits. If you use your Switch for the odd multiplayer session on Mario Kart 8 Deluxe or as a full-time Animal Crossing machine then an SD card isn't vital. You probably won't get close to reaching the limits of the console's internal memory. Speaking of which…
How much memory is there on the Nintendo Switch?
A brand new Nintendo Switch comes with 32GB of memory, which is more than enough for any casual player who just wants to drop into Smash Bros Ultimate or Mario Kart once in a while. Though there's no set size for games, we've never seen one larger than about 30GB, and that game (NBA 2K20) is a rare exception – normally they're half that, or even much less. For comparison, New Horizons is only 6.2 GB.
However, once you start building up a library of games or digital downloads from the Nintendo eShop then you'll very quickly start to find that the in-built storage options are very limited. With massive games like Legend of Zelda: Breath of the Wild and Fire Emblem: Three Houses taking up so much room you'll want to expand fast!
There's good news, though, as it's ever so easy and relatively cheap to bump up your storage space. All you'll need to get is any of these Nintendo Switch SD cards above and those days of space anxiety will be far behind you.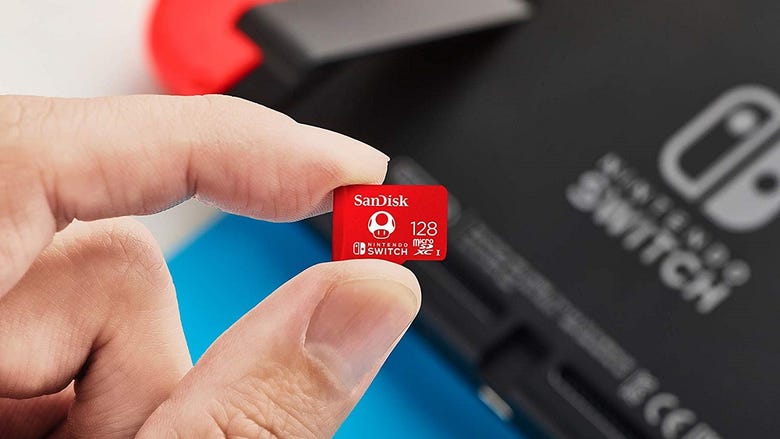 What size Nintendo Switch SD card should I get?
We'd recommend you get either a 200GB or 256GB SD card for Nintendo Switch. That will give you a significant amount of space without costing too much.
In terms of size, most Switch games fall in the region of 7GB to 15GB – and many are way below that level – so that'll comfortably give you room for at least 25 games. That's even if you need all of those installed at once, too!
Ultimately, though, it really depends on how much gaming you expect to do on your Nintendo Switch, and how often you're willing to uninstall old games. You can always go for a 400GB or 512GB SD card if you want to fully futureproof yourself. See how quickly you fill up the console's 32GB internal memory and that should give you a solid idea of how much more you're going to need.
Which SD cards are Nintendo Switch compatible?
The vast majority of microSD cards are fully compatible with Nintendo Switch. As an interesting little factoid, the Switch SD card max capacity is up to 2TB. Now, you shouldn't need to worry about a card of that size, though. Not only is it a little excessive, but microSD cards of that size don't even exist yet!
Most standard brands are absolutely fine to use as well. You don't need the faster or 'Extreme' variants. The smart move is just to look for the best value for money in comparison to the space you get. Our range of Nintendo Switch SD card picks above should more than cover that!
Are these SD cards compatible with Nintendo Switch Lite?
Yes! All of these microSD cards are also compatible with the Switch Lite. You can pick up one with Nintendo's portable console and be sure you have enough storage space for all your games.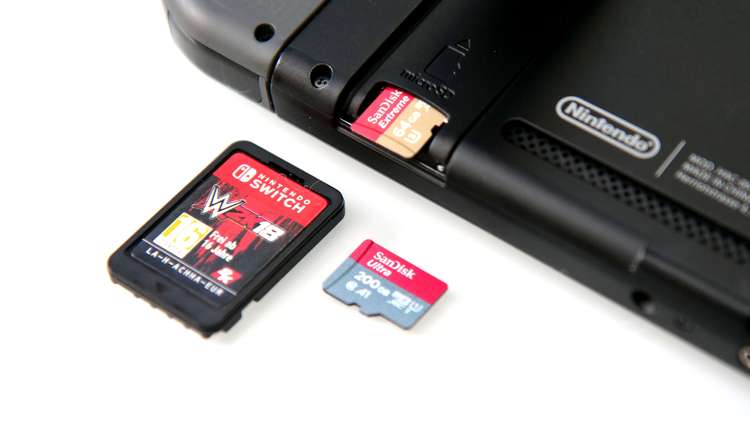 How do I insert an SD card into the Nintendo Switch?
If you're not sure where to insert an SD into the Nintendo Switch, it can seem like there really isn't a place for one. On the standard Switch, Nintendo has cheekily hidden the micro SD slot behind the kickstand on the back of the console. All you need to do is flick that up and you'll find the SD card slot – as you can see in the picture above. Simply plug it in, turn on your Switch and you should be good to go.
The only other thing you might need to do is format the SD card. Don't worry, the Switch will let you know and handle that automatically if it's required. Be aware, though, that this will wipe all data currently on the card, too!
How do I transfer my Switch data to a new SD card?
You can do this, though the process is a little more complicated than normal if you're transferring between two SD cards. Important note: saved games are all stored within the internal memory and can only be backed up to the cloud with a Switch Online membership.
Let's start with the steps you need to take if you want to move game installs from the internal memory to a newly-installed SD card. To do this, begin by navigating your way to data management in the system settings. From there, choose the game you want to move, select archive and then re-download the game from the Home screen. The game will be downloaded automatically to your SD card.
If you want to transfer Switch data from one SD card to a new one you'll need a computer with an SD card reader. First, insert your old SD card into the machine and copy the data to the desktop or a location of your choice. Then, eject that SD card and insert the new one. Finally, move the data you just copied onto the new SD card and insert it into your Switch. You should now be all good to go with all the extra space you need on the new card!
---
Hopefully, we've covered absolutely everything you need to know about Nintendo Switch SD cards right here.
Whichever SD card you go with, you're always going to be increasing the potential of your Nintendo Switch. And more storage space means more games you can have installed at any one time. That's much better than clearing out the old stuff every so often! It's especially handy if you plan on un-docking your Nintendo Switch and taking it with you on the go.
We'll be updating this page with all the best Nintendo Switch SD card deals as and when they appear so make sure to check back regularly. For more Switch-related goodies, why not have a look at our list of the best power banks for Nintendo Switch so you'll never run out of battery while on the go? You can also find our picks for the best Nintendo Switch stylus